Palm Bay Basin 7 Wet Detention Pond Performance Evaluation
---
CLIENT INFORMATION
CLIENT: City of Palm Bay
CONTACT: Mike McCabe, P.E. (321-953-8996)
PROJECT DATES: March 2002-May 2003
PROJECT DIRECTOR: Dr. Harvey H. Harper, P.E.
FIELD OPERATIONS SUPERVISOR: Chip Harper
LABORATORY DIRECTOR: Vanessa Permaul
---
PROJECT BUDGET AND SCHEDULE
PROJECT COST: $47,090
---
PROJECT INFORMATION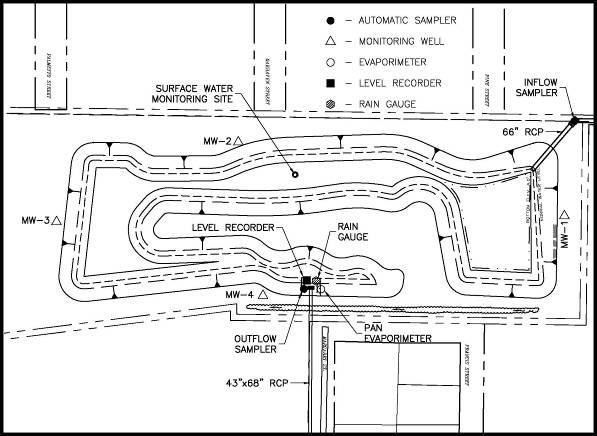 During 1998, the City of Palm Bay contracted with the St. Johns River Water Management District to implement Best Management Practices (BMPs) for Basin 7 to reduce flooding concerns and to concurrently reduce stormwater-associated pollutant loading to Turkey Creek. A wet detention stormwater management pond was designed and constructed by the City of Palm Bay to provide treatment for a substantial portion of the total runoff generated within Basin 7. During August 2000, the City of Palm Bay entered into a contract with ERD to conduct performance efficiency monitoring of the Basin 7 wet detention pond.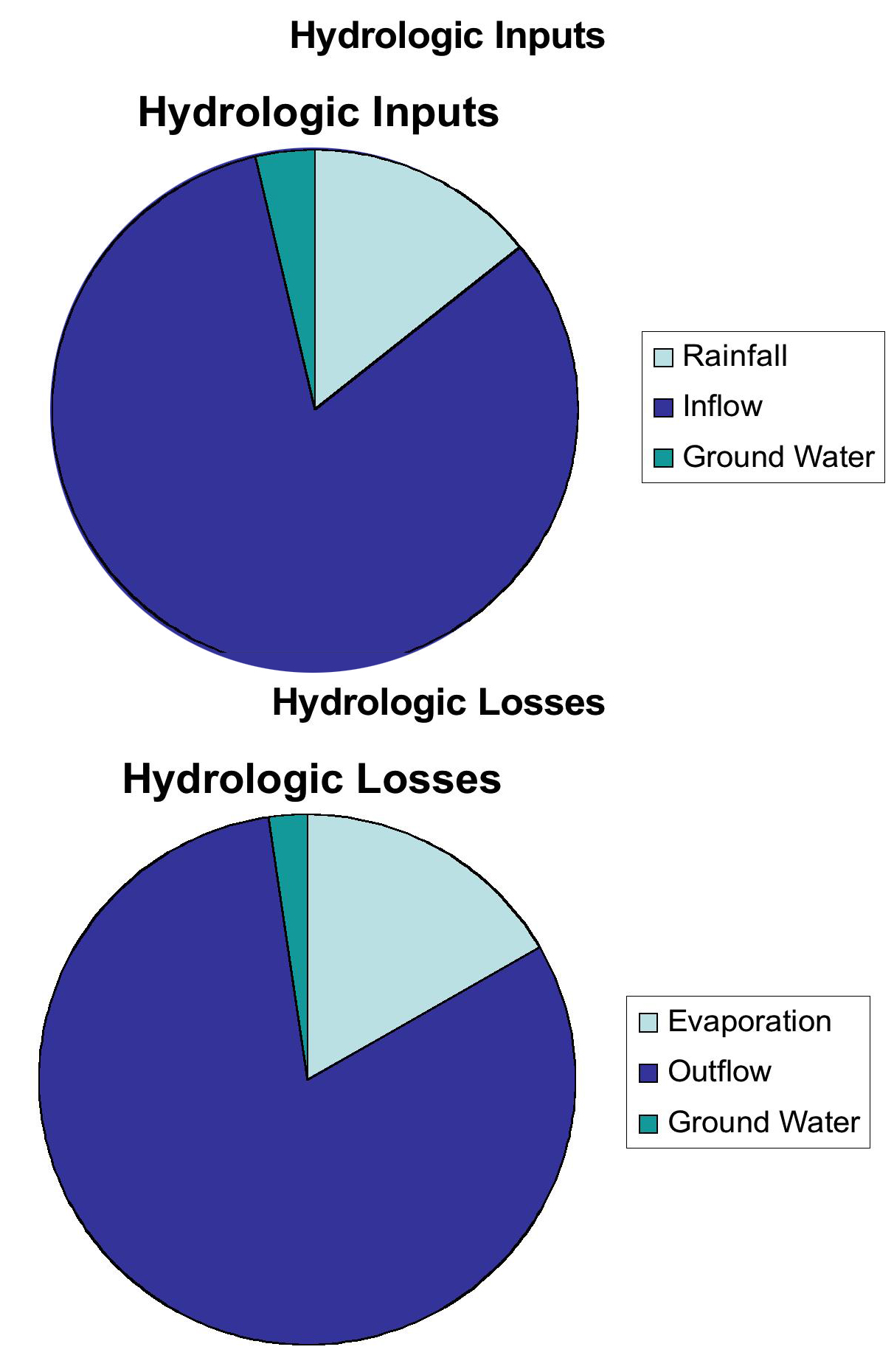 Site instrumentation was installed by ERD during March-April 2002 and included automatic stormwater samplers at the inflow and outflow to the pond, shallow monitoring wells around the perimeter of the pond, a water level recorder, recording rain gauge, evaporimeter, and surface water sampling ports. Field monitoring was conducted by ERD from May-December 2002 to allow preparation of detailed hydrologic and mass balance budgets and estimation of the overall performance efficiency of the pond. Detailed statistical analyses were conducted for all hydrologic and laboratory data to assist in evaluating overall performance efficiency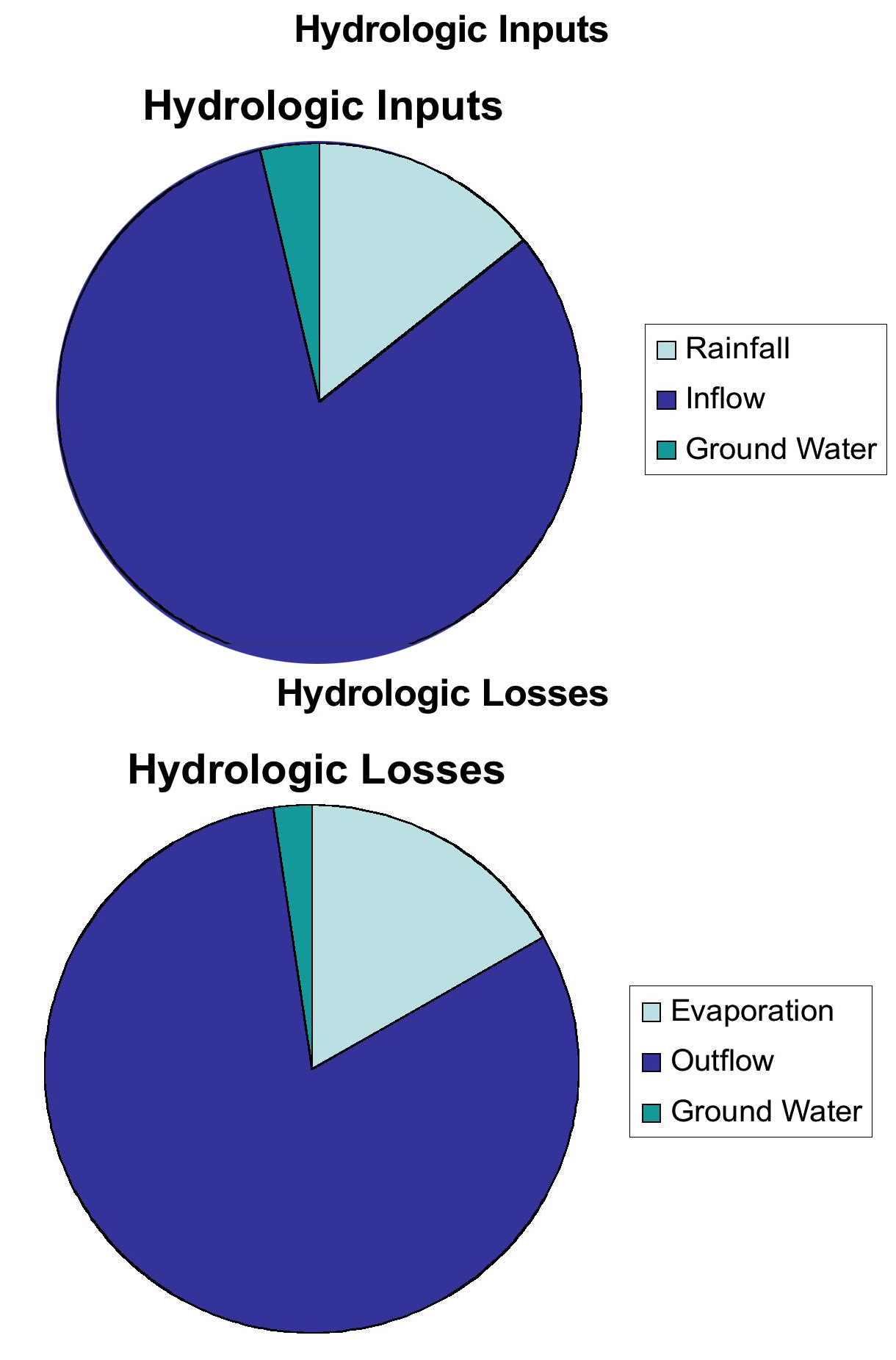 The performance efficiency of the Basin 7 wet detention pond was calculated on both a mass removal and concentration basis over the monitoring period from May-December 2002. More than 1400 laboratory measurements and 10,000 field measurements were conducted by ERD during this study. All laboratory analyses were conducted in the ERD Research Laboratory. On a concentration basis, the pond achieved a 30% reduction in total nitrogen concentration, with total phosphorus reduced by 53% and TSS reduced by 75%. On a mass removal basis, the Basin 7 wet detention pond provided a 30% mass removal efficiency for total nitrogen, 53% for total phosphorus, and 75% for TSS.
---
RELEVANT WORK PRODUCTS

Installation of detailed hydrologic monitoring network to monitor surface and groundwater inputs and Losses and collection of over 10,000 field measurements
Detailed evaluation of the hydraulic performance of a wet detention system operated under high groundwater table conditions
Evaluation of the pollutant removal effectiveness of a wet detention stormwater management system
Installation of shallow monitoring wells and evaluation of shallow groundwater impacts resulting from infiltration of runoff through the pond bottom
Detailed statistical evaluation of collected data
Provide recommendations for improvement of the current design to enhance the hydraulic and pollutant removal effectiveness of the pond