Melburne Blvd. Pond Retrofit Project
---
CLIENT INFORMATION
CLIENT: Southwest Florida Water Management District - Florida Department of Transportation
CONTACT: Janie Hagberg, P.E. (813-985-7481, x2216)
PROJECT DATES: 2000-2002
PROJECT DIRECTOR: Dr. Harvey H. Harper, P.E.
---
PROJECT BUDGET AND SCHEDULE
PROJECT BUDGET: $95,000
FINAL COST: $95,000
PROPOSED SCHEDULE: 24 months
ACTUAL COMPLETION TIME: 30 months*
*Includes 6 months to investigate contaminated soils on-site
---
PROJECT INFORMATION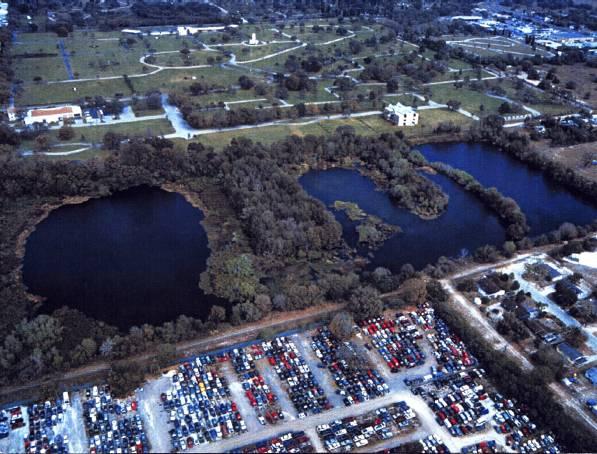 The Florida Department of Transportation owns a 25-acre parcel of land located just north of Melburne Blvd. and just east of 40th Street in the City of Tampa. In the 1960s, the pond was used as a borrow pit for road construction projects in the area. The excavated portion of the site is used for stormwater treatment. A 10-ft x 9-ft concrete box culvert and several smaller pipes discharge into a wet pool located on the site. The outfall for the system is also located on the 10-ft x 9-ft concrete box culvert. Therefore, much of the stormwater does not enter the pond area but simply discharges downstream to McKay Bay.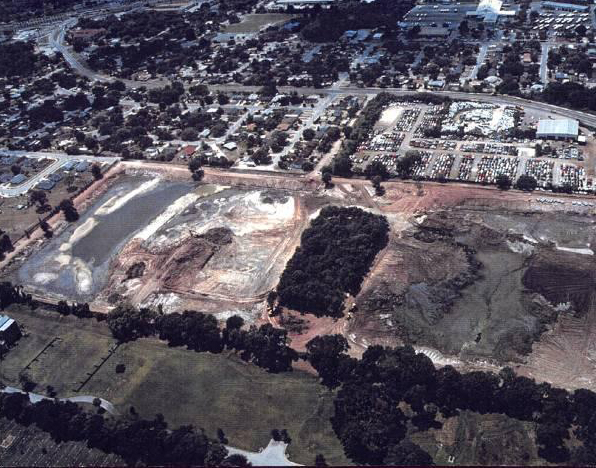 In early 2000, ERD was selected to design a stormwater treatment facility using the available land area. During 2000, ERD completed the Preliminary Design Phase which included conducting an aerial and ground survey, geotechnical studies, hydrologic and hydraulic modeling of the watershed, assessment of on-site upland and wetland communities, and development of a preliminary design for retrofitting the site.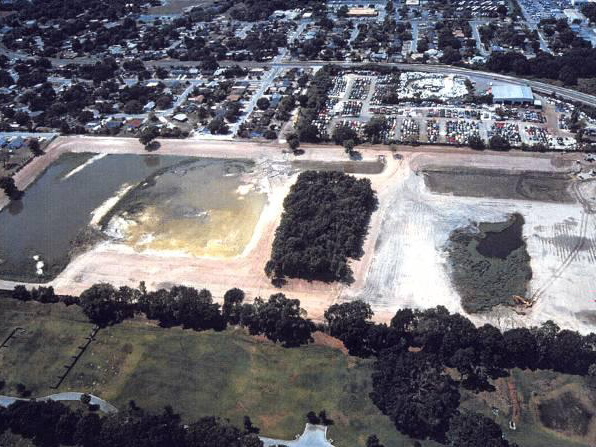 During 2001, ERD prepared construction drawings, technical specifications, contract documents, and opinions of construction cost for 60%, 90%, 95%, and 100% submittals. The project included the construction of 6.6 acres of littoral zone, a 10-acre wet detention pond, and modified outlet stormsewer piping. Permit applications were prepared and all permits were received, including an FDEP ERP Application, an ACOE Permit Application, and an EPA NOI Construction Permit. ERD was responsible for providing bidding and construction phase services.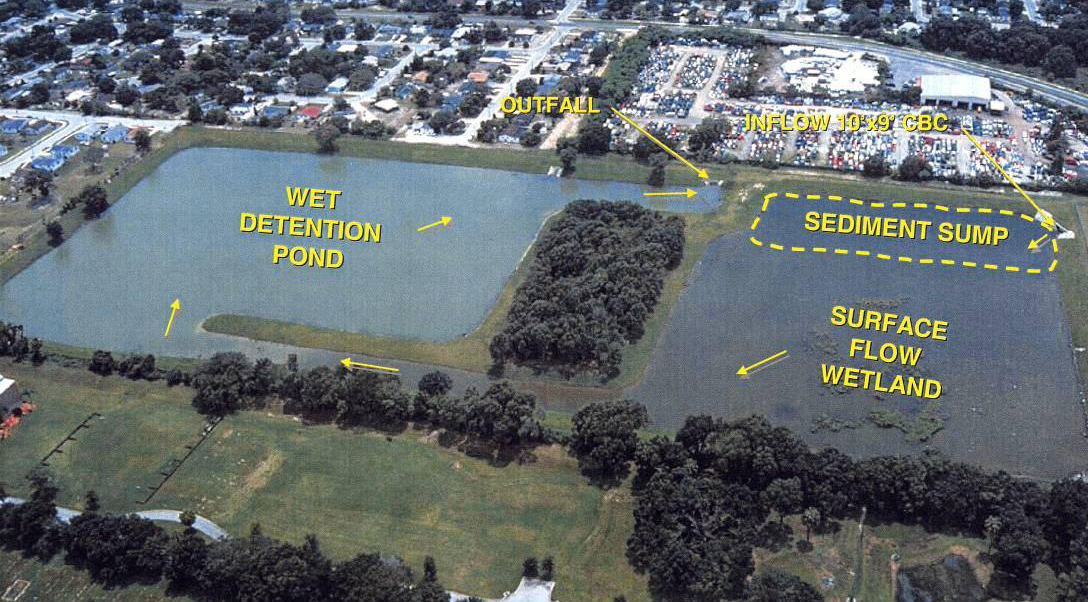 ---
RELEVANT WORK PRODUCTS

Delineation of wetland jurisdictional limits
Preparation of aerial and field surveys
Completion of geotechnical studies
Preparation of 60%, 90%, 95%, and 100% construction documents
Preparation of permit applications
Bidding and Construction Phase services