Lake Osceola Alum Stormwater Treatment System
---
CLIENT INFORMATION
CLIENT: City of Winter Park, Florida
CONTACT: Troy Attaway, P.E. (407-599-3242)
PROJECT DATES: 1991-1994
PROJECT DIRECTOR: Dr. Harvey H. Harper, P.E.
PROJECT MANAGER: Jeffrey L. Herr, P.E.
---
PROJECT BUDGET AND SCHEDULE
PROJECT BUDGET: $237,000
FINAL COST: $235,000
PROPOSED SCHEDULE: 14 months
ACTUAL COMPLETION TIME: 14 months
---
PROJECT INFORMATION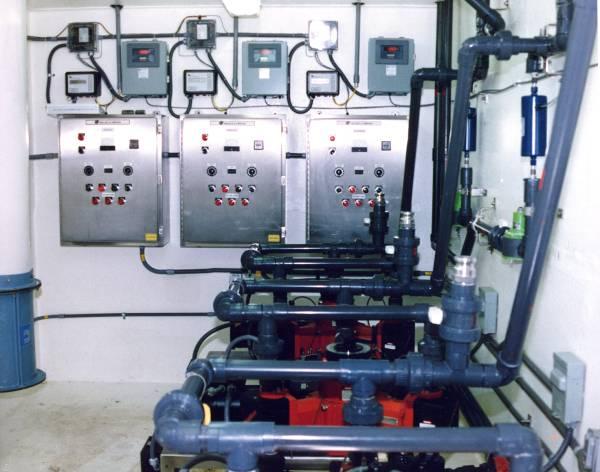 Lake Osceola receives untreated stormwater runoff from a highly urbanized commercial and residential watershed occupying an area of approximately 153 acres. Approximately 88 acres of the watershed basin is within the commercial and business district of downtown Winter Park and discharges stormwater runoff into the lake through four major stormsewer systems. Continuous inputs of stormwater runoff over a period of years have increased algal production and decreased the aesthetic quality of the lake. In 1991, the City of Winter Park selected ERD to evaluate and design an alum stormwater treatment system for the four major stormsewer lines entering the south lobe of Lake Osceola from the downtown Winter Park area.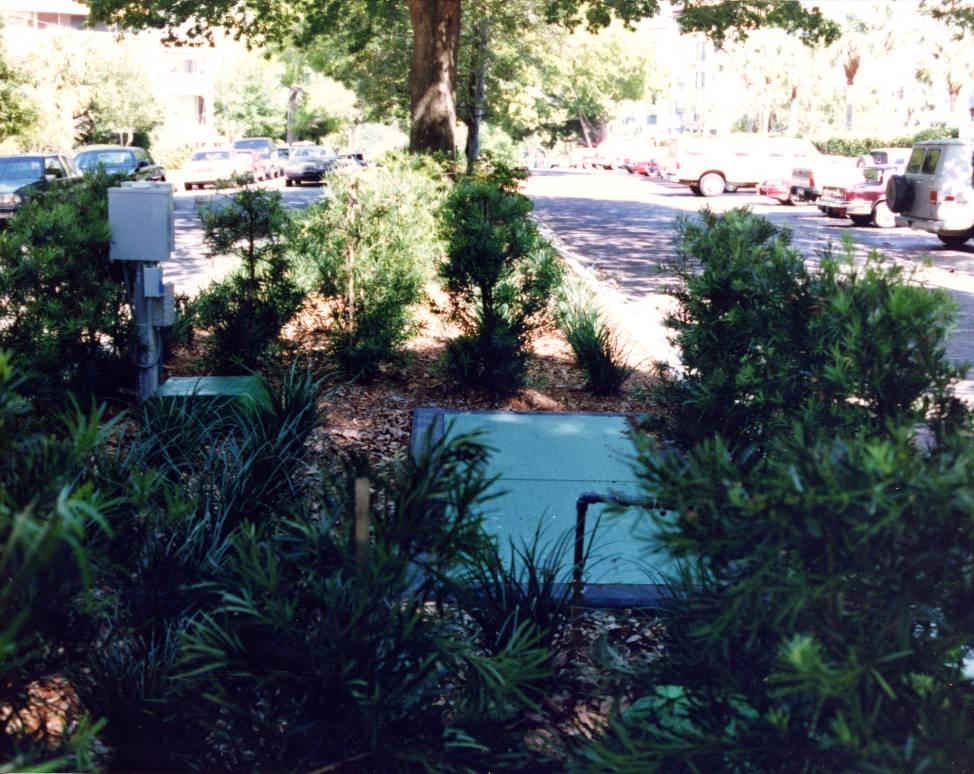 During a preliminary evaluation phase, ERD defined the watershed boundaries for the south lobe of Lake Osceola and performed computer modeling of runoff hydrographs for a variety of design storms. A stormwater sampling program was conducted over period of three months, using both automatic and manual sampling methods, to evaluate the chemical characteristics of stormwater runoff from each of the four major outfalls.
A series of laboratory jar tests were conducted using stormwater runoff samples collected from the major outfalls to determine the optimum dose of alum for treatment of stormwater runoff.
During the design phase, ERD prepared final construction drawings, contract documents, technical specifications, and opinion of cost. ERD was also responsible for overseeing bidding, construction, start-up and the initial 3 months of operation.
---
RELEVANT WORK PRODUCTS

Delineation and field verification of sub-watershed boundaries
Estimation of annual pollutant loading rates from sub-watershed areas based on the results of a stormwater monitoring plan
Computer modeling of flow regimes within the stormsewer system for common storm events
Development of a bathymetric map for Lake Osceola
Laboratory testing to evaluate pollutant removal efficiencies and determination of optimum alum treatment dose
Use of trophic state models to predict improvements in water quality resulting from alum stormwater treatment
Selection and design of a complete alum stormwater treatment system
Permitting through the St. Johns River Water Management District
Bidding Phase Services
Construction Phase Services
Start-up Phase Services
Operation and Maintenance for initial 3 months